Welcome
Welcome to the web site for Agent-based and Individual-based Modeling: A Practical Introduction. This is a textbook on scientific applications of agent-based (or "individual-based"; we use the terms synonymously) modeling to study complex systems. It is intended for classes at upper-undergraduate or higher levels, and for self-instruction by students and scientists.

Our book uses Wilensky's NetLogo software (Wilensky, 1999) as the platform for building and analyzing models. This is not just a book on NetLogo, but a book on scientific modeling that includes learning to use NetLogo software.

The book is now available through your local bookstore, its site at Princeton University Press, and on-line bookstores. You can view the Table of Contents, download Chapter 1 (PDF), and see a list of reviews and endorsements at its site at Princeton University Press.

News
ABOUT THE AUTHORS
Steven F. Railsback is an adjunct professor in the mathematical modeling graduate program at Humboldt State University and a consulting environmental engineer and ecologist in Arcata, California.

Volker Grimm is a senior scientist in the Department of Ecological Modeling, Helmholtz Center for Environmental Research, Leipzig; a Member of the German Centre for Integrative Biodiversity Research (iDiv) Halle-Jena-Leipzig; and professor at the University of Potsdam, Germany.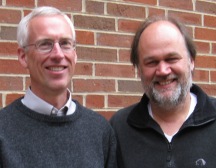 DOWNLOAD SUPPORTING MATERIALS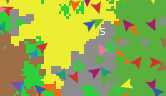 Follow this link to download supporting materials mentioned in the text, or the errata.